Although bear market in crypto world is extending, yet many fiat currencies are facing the threat of destabilization. This is mainly because of innovative usage of blockchain technology. Many financial institutions and banks are adopting digital currency. Also, the financial experts are saying that cryptocurrencies are the future of world economy.
Adoption of Cryptocurrencies
Here, it is pertinent to mention that more than hundred banks and financial institutions have joined Ripple's platform. Similarly, many countries are planning to launch their own cryptocurrencies. The objective behind this is to revolutionize the businesses. This is because blockchain technology is extremely useful for efficient processing of cross-border transactions.
Experts are stressing on wider adoption of cryptocurrencies. They are of the view that prolonged bear market in cryptocurrency world is due to limited reach of crypto tokens. This is why many countries around the world are planning to launch their own crypto tokens to save their fiat currencies.
Indian Government Committee Concerns
Today, a similar report about Indian rupee has surfaced the media. The Quartz report says that Indian government committee considers wide adoption of cryptocurrencies a threat for their fiat currency. Cryptocurrencies, if used as a mode of payment, may destabilize the rupee.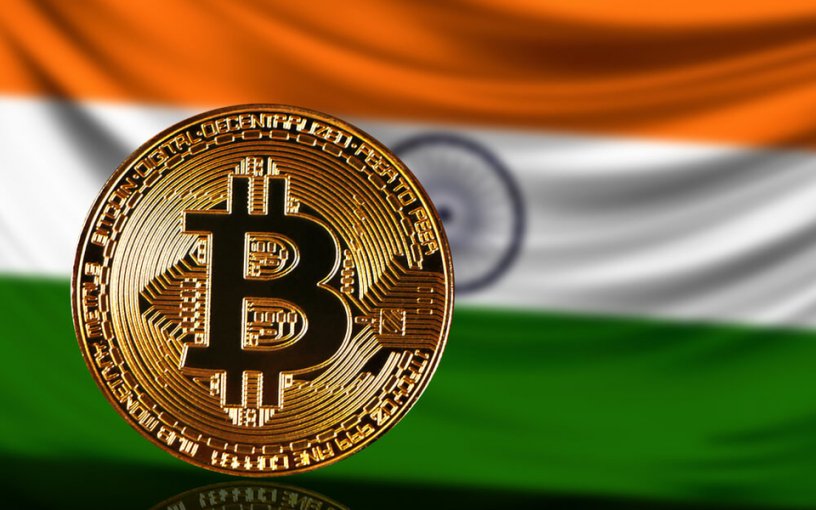 Here, it is noteworthy that Indian Economic Affair Secretary leads the government panel. Nowadays, Subhash Chandra Garg is leading this panel. Subhash has also remained the Executive Director of World Bank. The Indian government has set up this panel in 2017 to probe into the economic affairs of the country.
? Want to make money automatically with Forex, Bitcoin and other Cryptocurrencies, Commodities etc without the risk of trading yourself? Are you ready for self-custody of your investment funds? Do you like the sound of regular consistent results and profitable performance? Tired of the forex and crypto scams, false promises and games out there designed to separate you from your hard earned funds? Stop everything! WorldMarkets is for you! With the WorldMarkets AI Managed Account Services, only YOU are in control of your investment funds. WorldMarkets is a trading platform that uses artificial intelligence to handpick highly profitable and low-risk trades for its users. It also goes ahead to trade for you based on analyzed data. And yea, you guessed right, "it almost never loses". This is indeed the holy grail of trading. It is much more reliable and profitable than paying gurus to trade for you, mulling over candle sticks or playing the luck game. Using this system, investors and traders have recorded over 30% Returns on Investment in less than a month. And with a 100% compound return, you simply cannot lose with WorldMarkets. All you have to do is sit back, manage your funds and let the AI trade for you. Are you ready to start making aggressive profits regardless of the market's direction? If you are ready to leave the trading to the professionals and upgrade your monthly income, now is the time, head to WorldMarkets now and choose a plan to start trading. PS: WorldMarkets is a Profitable Forex/Crypto AI Managed Trading Service. 100% Verified and Recommended by Valforex.com.
A reliable resource reports that the committee has concerns over the wider adoption of Bitcoin or other cryptocurrencies. No one can guess the real impact of cryptocurrencies on financial ecosystem. Any discussion in this regard cannot convince the committee to use these currencies as a mode of payment.
The Bank of International Settlements (BIS) has already warned the governments about the negative impacts of cryptocurrencies. In March 2018, the bank had suggested the authorities to monitor the digital currencies regularly. It even opposed the central banks issued digital currencies because these may also destabilize the fiat currencies.
Views of Koinex CEO Rahul Raj
Rahul Raj, the founder of Koinex, negates the concerns of government committee over impact of digital tokens on fiat currency. Koinex is an Indian cryptocurrency exchange which offers support for various crypto tokens. He says that thinking of impact of digital currencies on fiat currency is premature at this stage. This is because cryptocurrency usage is limited in the country. He advises the committee not to worry about it until their adoption reaches the level VISA and Mastercard have achieved.
In last December, the same panel suggested a legal framework within The Reserve Bank of India (RBI). It suggested a complete ban on cryptocurrencies in the country. A month later, a report surfaced the media that the government committee wants to legalize the cryptocurrencies in the country.
RBI's Experiments on Crypto-Rupee Plan
RBI started the experiments on crypto-rupee plan in following January. But, due to unsatisfactory performance of stablecoins; it gave up this experimentation. Here, it is worth mentioning that an interdepartmental group had studies the stablecoins.
The real debate on adoption of cryptocurrencies started in April 2018. The Reserve Bank of India (RBI) refused to provide banking services to individuals involved in cryptocurrencies. Crypto related businesses in the country filed a suit in Supreme Court against the bank. The court has not still given its verdict on the case.
Earlier, we have heard that Venezuela has issued its own cryptocurrency. Many other countries are also planning to launch their own virtual currencies. Also, the companies like Amazon are also working on the launch of cryptocurrencies. Saudi Arab and UAE are also testing the cryptocurrency. Similarly, many tech giants are also developing crypto apps. The objective is to enhance the reach of crypto tokens.
If You'd Like to Get Notified When This Site is Updated, Subscribe Below...