Forex copiers come in handy for accounts managers and individual traders who need to manage a couple of MetaTrader 4 accounts or who need to conduct trade signals from external sources at the same time. This type of software definitely can make things more facile.
There are different Forex copiers on the market to choose from, ones more popular than others. At the moment, there is one Forex copier, in particular, that stands on top of the ladder due to it being reliable, supporting every MT4 Terminal, and for being simple to utilize when copying orders from one MT4 to one or more other MT4s: Forex Trade Copier 2 by Forex Tester Software Inc. This copier has already been downloaded by an innumerable number of individuals from around the globe.
Forex Copier 2: A Software with a Unique Touch
What caught our eye about this software is that it is currently being referred to as the best tool for copying orders in MetaTrader4, and for its simplicity, which is why we decided to bring you the following review on it. Other programs that we have encountered usually require manual installation and thus are difficult to install and to configure. This can definitely be very time consuming. One has to download experts to install on charts by hand. We don't have time for that, and we know that you don't either.
Ever since it was presented to the public, Forex Trade Copier 2 has been garnering a lot of positive attention from both experts and novices in the trading field. It has more features than other programs that fall in its category which is one of the things that has helped it attain more popularity than them.
👉 ***Want to earn money with Bitcoin and other Cryptocurrencies without the pain and hassle of learning to trade from scratch? Imagine if you could trade and get regular results with profitable performance! Are you tired of the forex and crypto scams, false promises and games out there designed to separate you from your hard-earned funds? If any of that rings true with you, then STOP EVERYTHING. ProfitFarmers is for you! With their software working as your Crypto Co-Pilot, YOU remain as the Pilot with total control over your money, 100% of the time. ProfitFarmers is a trading tool that combines artificial intelligence with the expertise of veteran traders to deliver high-probability trade plans right into your hands. There's no need to spend hours trying to figure out what to trade! Thanks to their integration with Binance, the biggest cryptocurrency exchange worldwide, ProfitFarmers executes your trades from entry to exit, you just choose the trade signals you like, pick your entry price and then let your Co-pilot take over the rest of the journey. Stay informed about every step of your money-making journey through push-notifications on their mobile app. Now there's no need to constantly worry about your ongoing trades, just let your Co-Pilot handle it for you! This could easily be the holy grail of trading tools. Forget paying a guru to trade for you and take a massive cut of what you earn. With ProfitFarmers there are absolutely NO COMMISSIONS OR FEES ON YOUR TRADES. 100% of what you earn is 100% yours to keep. Period. Last quarter, ProfitFarmers produced 1,357 trade plans, and more than 60% of them offered peak gains of over +8%. By joining ProfitFarmers, you'll never be short on money-making opportunities. Still wondering if this is too good to be true? ProfitFarmers has a 100% Money-Back Guarantee if they don't deliver profitable opportunities onto their platform. If you are ready to upgrade your trading game and instantly expose yourself to profitable trade opportunities, now is the time. Head to ProfitFarmers now to start trading the easier way, with your very own Crypto Co-Pilot.

PS: ProfitFarmers is a Trading Tool. Your money ALWAYS remains in your Binance wallet, never on ProfitFarmers. 100% Verified and Recommended by Valforex.com.
The company that designed this helpful tool, Forex Tester Software Inc., which is constructed of support representatives, competent programmers, and traders, originally developed it for their needs, but they soon realized that it could help the general public, as there is no other tool more facile to utilize than it on the market. Since 2006, this company has been leading the market, as they know what's good for traders. They provide solutions for those individuals who appreciate their efforts and time on Forex.
If you have a good source of Forex signals and want to execute them on your platform, want to manage several accounts, and/or want to send signs to your clients, but are unhappy with the service that you received from copiers in the past or are a total novice in the trading field, then this is a program that you should looking into.
Professional vs. Basic MT4 Copy Tools
There is a great difference between MT4 copy tools that our professional and the ones that are basic; therefore, you have to be extremely careful when you are trying to decide which program goes hand-in-hand with your needs.
If you opt for a software that is amateurish, it might be dangerous for the account you opt to send signals to. If you stop and think about it, is always better to prevent than lament.
The Forex Trader Copier 2 is a mature product. Forex Tester Software Inc. has been working on it for the last six years, which is a good thing for those individuals who don't like to attain unpleasant surprises.
How it Functions
This MT4 trade copy tool is separated into two parts: Receiver EA and Source expert advisor (EA). The activity that is occurring in the source account is monitored by source expert. If in any case something takes a different turn, such as when an order is closed, modified, or opened, then the command is sent to the receiver terminal. This is where Receiver EA will execute that command.
Since the designers of this tool designed an installer that is automatic in order to configure everything, you never have to worry about placing EA files into the adequate folders of the terminal and installing expert advisors on charts.
Replete with Award-Winning Features
This program offers a great number of award-winning features that can be customized to meet your needs. Only very few programs that are out there on the market at the moment are providing such a grand range of features like this one.
It comes with custom lot/risk management, reverse mode, restrictions, can copy profitable/losing trades, filters, supports all types of orders, any MT4 broker support, any account type, adjusting symbol name feature, transfer trades between MT4 terminals that are working in different time zones, offers protection features, can copy orders at the exact same prices, waits for better price, has try again function, take profit/stop loss settings, copying history, and current orders.
Out of all these features, there a couple that are being the talk of the town, such as filters, protection, and its try again function. The currency filter feature can copy trades for currency pairs that are specific. Orders that have other currency pairs do not get copied. The common filter is able to copy trades only with the exact comments on source terminals. The orders that contain other comments won't be copied.
With the protection features, if some level is reached in the source account's equity, Forex Copier can stop copying orders that are open. This program can also stop copying orders that are open when the define level is reached by drawdown percent, which means that in case Source account is no fortunate, you will be able to save your money.
If an order is not able to close or open on Receiver account due to whatever reason, such as losing connection with MT server or Internet, then the try again function will try to undertake this order a couple of times so that you don't miss the trade. Copier will keep trying again and again if MT4 terminal was able to undertake Close task, in order to make sure that the order is closed on the side of Receiver account.
User-Friendly Platform That Takes Less than One Minute to Install
Forex Copier 2 is very user-friendly. The designers of it didn't to spend a lot of hours setting it up, so they went the extra mile to design a product that is as facile as possible, as they knew there is no such type of program on the market. Forex Copier 2 can be installed in just a couple of clicks. It takes less than one minute to get everything running in order, which is a feature that is quite difficult to find in other programs.
Top Benefits
Self-Hosted
You can run Forex Copier 2 via your VPS/computer, while its keeps your data completely private and gives you full control of copying.
Your Accounts are Protected
Since this program is stable and mature, you can rest assured that you will be protected from losses that most of the times take place due to technical issues.
Lifetime Support
If you have any questions, Forex Copier 2 representatives are always present to answer your questions, undertake feature requests, and help you in the rare case that a difficulty arises.
No Monthly or Yearly Fees
With Forex Copier 2, you attain a lifetime license.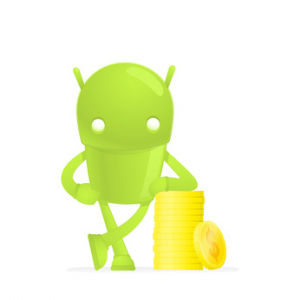 Win Money Even When Somebody Else Loses
The program is also helpful for people who know the source of 'bad signals' and want to get some profit with the help of reverse copying. Yes, this software can help you earn money when somebody else loses.
This might sound kind of weird, but it is absolutely true. Based on bad signals, bad EAs, and bad accounts, Forex Copier can make profit. The Reverse Function makes this possible, as it copies opposite positions.
Summary
This is a reliable and simple software that can copy/duplicate trades between any MT4 account. To summarize it, it is easy to use which can save you meaningful time; it is reliable so you will never have to worry about technical issues; and it is very powerful, as it has numerous of features ready to be used to provide you the best benefits.
Check out Its Functions, for Free
The reason why so many people from around the globe are opting for Forex Copier 2 is because they get to experience it without having to buy it first. There is a free demo download available for it so that users can make sure that it is indeed the best Forex Copier choice that is currently out there on the market.
The creators of this software are so certain that it is one, if not the best one, of Forex copiers on the market, which is why they don't charge in order for you to see how it functions. This definitely makes it worth a try.
For more information on this one-of-a-kind copier, feel free to visit Forexcopier.com so that you can begin making your life a bit easier with the help of it. If you like it after taking a peek at the demo, the website is currently running a special offer, so make sure to take advantage of it before it is long gone.
If You'd Like to Get Notified When This Site is Updated, Subscribe Below...